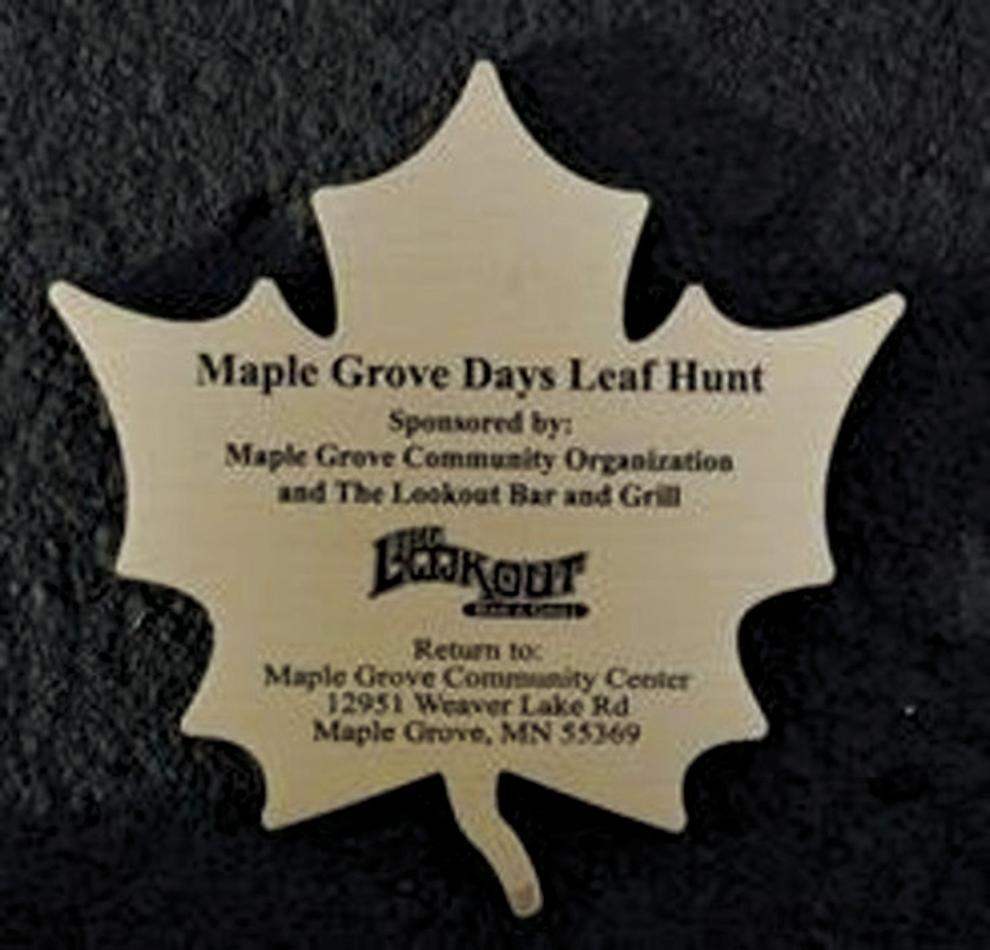 Medallion Hunt
The 2023 Maple Grove Days Medallion has been found!
It was at Basswood Elementary play fields. Located behind the backstop and bleachers of field #2 on the hill just off the short grass in the taller grass.
Clever clues and crafty searchers make for a combination of traditional fun. Form a duo, a group of family or friends, put on your thinking caps and make a plan of attack to find the hidden medallion. The prize money is $500! Your best puzzle-solving skills will be needed to spy the 5"x5" bronze-colored, maple-leaf shaped medallion in one of the many Maple Grove park lands. A new clue will be published each week in the Osseo-Maple Grove Press, Facebook, Twitter and on maplegrovedays.org website, beginning June 14th through July 12th. The winner will be presented the cash prize from The Lookout Bar & Grill at Maple Grove Days on Saturday, July 15 (do not have to be present that day to win).
The finder must have purchased a $3 Maple Grove Days button to claim prize.
Buttons available at the MG Community Center, MG Cub and The Lookout.
All proceeds support the MG Ambassador Program Scholarships.
Thank you Maple Grove Days and the Lookout Bar & Grill !!!
Contest guidelines and rules are as follows:
The Maple Leaf medallion will be found on city of Maple Grove park land.
No digging will be necessary.
No climbing will be necessary.
No disassembly will be required to find the medallion including irrigation heads, light fixtures and park equipment.
Searchers must not deface public property or otherwise violate laws. Park hours are 6:00am to 11:00pm.
The winner's name will be announced Saturday, at the Maple Grove Days festival. Need not be present to accept prize.
No employees or their family members of the City of Maple Grove, The Voice, Sun Publications or members of Maple Grove Community Organization, are eligible to win.
Winner must have a Maple Grove Days button to claim the prize.
Searchers assume all risk for personal injury.
Taxes due are the responsibility of the winner.
If the medallion leaf is not found by 11:00pm, Thursday, July 13, 2023. the hunt will terminate and the money will roll to next year.
The decisions of Maple Grove Community Organization are final.