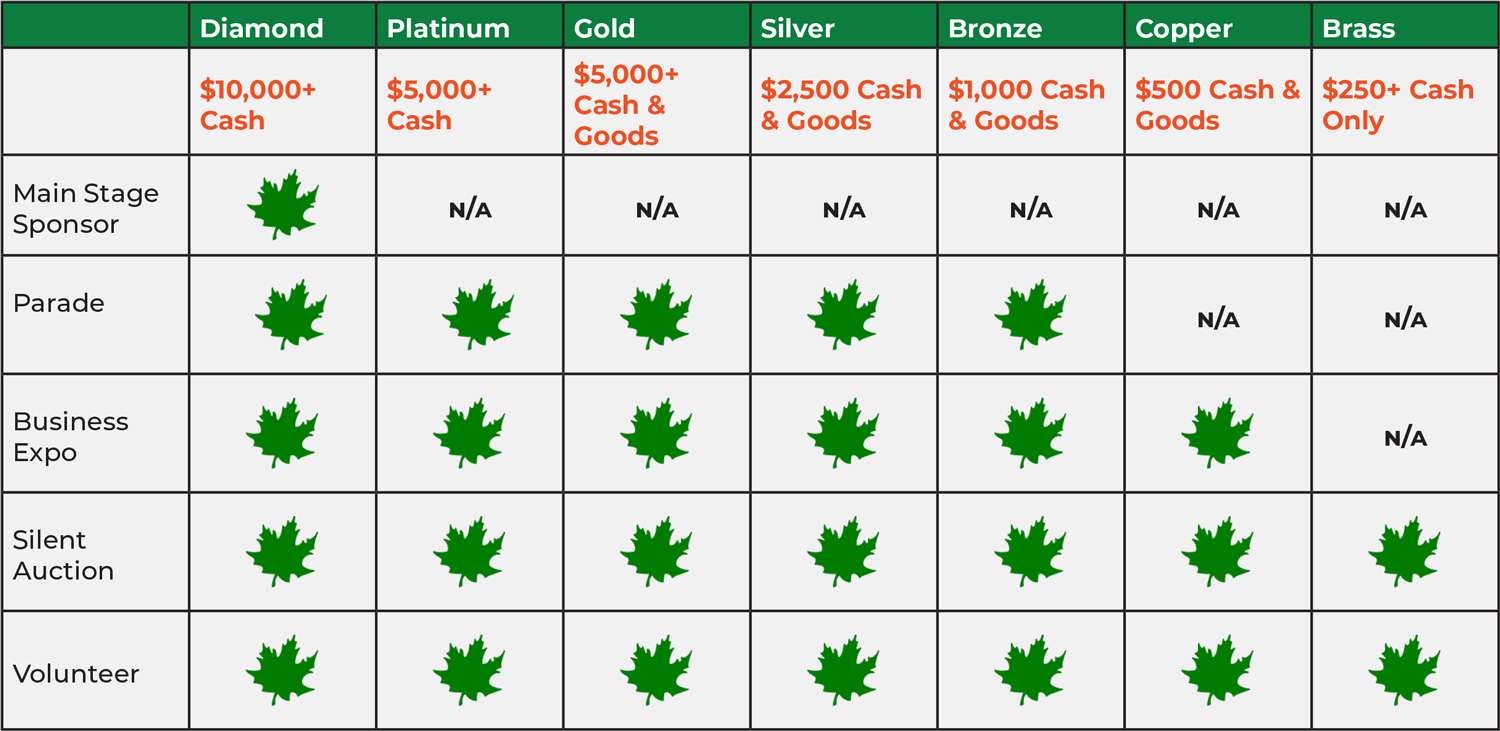 20 Dec

Maple Grove Days 2022 Sponsorship Application is LIVE!

It's that time of year again! Planning for Maple Grove Days 2022 has commenced.

Maple Grove Community Organization (MGCO) invites everyone to participate in celebrating 34 years of Maple Grove Days, July 13-17, 2022.

Maple Grove Days is an annual celebration that brings together over 30,000 community members and visitors from all around Minnesota. With numerous events held throughout the city during the week, there are countless ways for your business to be a part of the festivities.

As a Maple Grove Days Sponsor, you have the great opportunity to escalate the visibility of your company in the Maple Grove community and surrounding areas. With a plethora of benefits and multiple levels of sponsorship, including upgrades, endless opportunities are available. We are excited to invite you to be a part of the festivities and celebrate our wonderful city!

Maple Grove Community Organization is proud of the successful comeback to the festival last year. Our organization is ecstatic to bring even more to the events of 2022, but we can't do it without the help of sponsors like you!

One of the many benefits of becoming a sponsor in the Diamond through Copper packages are waived entry fees into the Business Expo and parade. These events are an even greater ways to speak directly with our community members and tourists to promote your company's business. Don't see a sponsorship package for you? You can still participate in the Expo and parade by registering online at www.mgco.org.

Don't forget to check out our NEW Diamond package and sponsorship upgrades!

More information about the events and how to get involved can be found on the MGCO website. Check out all our event opportunities at www.mgco.org.

We look forward to partnering with our sponsors in Maple Grove's 34th celebration and making this a year to remember! To apply for sponsorship of Maple Grove Days, please visit www.mgco.org/get-involved/become-a-sponsor/. Don't delay your submission!

The deadline to be a part of Maple Grove Days 2022 is APRIL 1st.

Know of an event you'd like to sponsor or have questions about how to get involved? Email eventcoordinator@mgco.org.